square root of 1000 = 31.6227766017
pathfinderwiki.com
www.d20pfsrd.com
www.rpgnow.com/


 -  -  -  -  -  - 
 -  -  - 


types :
Humaniod           : A humanoid usually has two arms, two legs, and one head, or a human-like torso, arms, and a head. Humanoids have few or no supernatural or extraordinary abilities, but most can speak and usually have well-developed societies. They are usually Small or Medium (with the exception of giants). Every humanoid creature also has a specific subtype to match its race, such as human, giant, goblinoid, reptilian, or tengu.
Constructs         : A construct is an animated object or artificially created creature.
Fey                : A fey is a creature with supernatural abilities and connections to nature or to some other force or place. Fey are usually human-shaped.
Outsiders          : An outsider is at least partially composed of the essence (but not necessarily the material) of some plane other than the Material Plane. Some creatures start out as some other type and become outsiders when they attain a higher (or lower) state of spiritual existence.
Aberration         : An aberration has a bizarre anatomy, strange abilities, an alien mindset, or any combination of the three.
Magical beast      : Magical beasts are similar to animals but can have Intelligence scores higherMagical beasts usually have supernatural or extraordinary abilities, but are sometimes merely bizarre in appearance or habits.
Monstrous humanoid : 

Monstrous humanoids are similar to humanoids, but with monstrous or animalistic features. They often have magical abilities as well.


Ooze               : An ooze is an amorphous or mutable creature, usually mindless.
Undead             : Undead are once-living creatures animated by spiritual or supernatural forces.
Dragon             : A dragon is a reptile-like creature, usually winged, with magical or unusual abilities.
Animal             : An animal is a living, nonhuman creature, usually a vertebrate with no magical abilities and no innate capacity for language or culture.
Plant              : This type comprises vegetable creatures.

Teir s/(W|B)(0-9)(0-9)(a-z)/g - Featured Race - Race Points (XXX) - Aasimare
Type          :: 
CR            :: 
Environment   :: 
Alignment     :: 
Phy Descrip   :: 
Society       :: 
Notes         :: 

-Core Races -----------------------------------------------

Base - 
Core Races - Teir 000a - Humans
Core Races - Teir W01a - Half-elves
Core Races - Teir W02b - Elves
Core Races - Teir W02b - Halflings

_.o0O Aasimare
Type          :: Teir W??? - Outsider (native) - Featured Race
CR            :: By class- Race Points (15)
Environment   :: Any land
Alignment     :: LG NG CG LN N CN LE NE CE
Phy Descrip   :: Variable - Depending on outsider origins and racial species. - Not all aasimar are descended from humans. Aasimars can be born of any intelligent race, though human aasimars are the most common. Aasimars of other races usually exemplify the ideals of beauty and skill as seen by their base race. For example, halfling aasimars are small, beautifully proportioned, and display exceptional grace. Half-orc aasimars are slightly larger and stronger than ordinary orcs, with tough skin and metallic claws and tusks—they are likely to be neutral rather than evil, but still display aggression and incredible combat prowess. Less common humanoids, such as lizardfolk, catfolk, tengus, and others, can also produce aasimars, though given these races' exotic appearance, members of the more common races may have trouble telling such aasimars apart from their kin.
                 

_.o0O Rakshasa
Type          :: Teir WXXX - Outsider (native, rakshasa, shapechange)
CR            :: 10 - By Class - Race Points:
Environment   :: Any land
Alignment     :: LE
Phy Descrip   :: Common rakshasas can be recognized by their animal heads (those of great cats, snakes, crocodiles, apes, and birds of prey being the most common) and backward-facing hands. Feral traits and strangely reversed joints are a hallmark of all types of rakshasas, in fact, features that most rakshasas can hide through their supernatural ability to change shapes or by means of powerful illusions. More powerful rakshasas often have multiple heads, grown during horrific rituals in which the rakshasa steals the soul of another fiend.
                 
Society       :: 
Notes         :: 
                 Caste system : A rakshasa rules over lower beings.  Rakshasas do not see castes as good or evil, but rather as purely pragmatic. Creatures of higher caste should be respected for their great power, and those of lower caste should be pressed into willing service to expand the holdings of those of higher castes as their betters seek greater wealth and influence.  The rakshasa caste system is as follows, from lowest to greatest. The system encompasses not just all of rakshasa society (regardless of the rakshasa's physical type), but all of life—although only rakshasas can attain the stations of darshaka and above.
                 Pagala       : Traitors       : This caste is reserved for rakshasas who have become chaotic or good, and is the most shameful form of life to rakshasa thinking. Pagala are allowed to live only if they can be swayed back to the proper lawful evil way of life; otherwise they are hunted and killed.
                 Goshta       : Food           : Almost all non-rakshasas fall into this caste. Goshta exist to be manipulated—or even eaten—by rakshasas.
                 Adhura       : Novices        : A temporary caste made up of all juvenile rakshasas, adhura are expected to remain loyal to their family elders while they learn to function in rakshasa society. At the age of 50, a rakshasa leaves the adhura caste and joins the caste of its parent.
                 Darshaka     : Servants       : This is the lowest caste adult rakshasas may be born into. Darshaka faithfully serve higher-caste rakshasas, but are also expected to carry out far-reaching plans of their own, and may be highly wealthy slave-owners in their own right.
                 Paradeshi    : Rakshasa-kin   : This caste is reserved for powerful evil non-rakshasas who have proven themselves worthy of commanding rakshasas. A non-rakshasa's status as rakshasa-kin is subjective, and a rakshasa who considers a paradeshi to be goshta is duty-bound to destroy it. Most paradeshi are devils, though dragons, hags, efreet, and rarely mortal spellcasters can also rise to this caste.
                 Hakima       : Lords          : This caste is made up of rakshasas who count others of their kin as servants. Hakima are kings among rakshasas who spin grand plots that encompass entire nations or religions.
                 Samrata      : Lords of lords : The emperors of the rakshasa race, to which only the most powerful hakima can ascend. Even then, a rakshasa rarely remains a samrata for long without challenge.

Core Races - Teir B01a - Dwarves
Core Races - Teir B02a - Gnomes - 
Core Races - Teir B02b - Half-orcs

Uncommon Races - Teir B??? Race Points () - Wayangs
Type          :: Humanoid - Wayang
CR            :: By class
Environment   :: Any (Tian Xia)
Alignment     :: LG NG CG LN N CN LE NE CE
Phy Descrip   :: 
                 

 - 

 - 

 - 


                 _.o0O Javanese Images O0o._
                 
                 
                 

--- 

 


                 

 - 


Society       :: Forming small, tightly knit tribes, wayangs live a communal existence, sharing what they have with their friends and families. Their culture seems morbid to most outsiders, one that idealizes a shadowy state of non-being while demonizing the fierce clarity of light.
Notes         :: When casting wizard spells with the shadow descriptor, add +? to the effective caster level of the spell.


     Wayang is an ancient Javanese word meaning "shadow" or "ghost"

                 www.pitoyo.com/duniawayang/gal…


Featured Races - Teir B??? - Tiefling (13 RP)
Type          :: Outsider (native)
CR            :: By class
Environment   :: Any land
Alignment     :: LG NG CG LN N CN LE NE CE
Phy Descrip   :: Variable - Depending on outsider origins and racial species.
                 
Note          :: The creatures of the depths of the Outer Planes do not limit their foul miscegenation to humanity. Elves, dwarves, halflings, and gnomes all have tales of tieflings in their histories, and those who appear among them now often suffer even greater stigma than those born to humans. Tiefling/Heritages :: Rakshasa-spawn, or beastbrood as they are sometimes called, is the name given to tieflings who are descended from rakshasas.



Teir B??? - Featured Races - Race Points (10 RP) - Goblin
Type          :: Humanoid - (Goblinoid - Types: Goblin, Bugbear, Hobgoblin, Monkey goblin, Kijimuna, Snow goblins)
CR            :: By class level
Environment   :: Temperate forest and plains - (usually coastal regions)
Alignment     :: NE
Phy Descrip   :: 
                  - 
Notes         :: starwars.wikia.com/wiki/Yoda%2… - 
                 


Other Races - Featured Races
____________________________
- Catfolk  (09 RP) -Images
-
-------
Dhampir (11 RP) -
-
-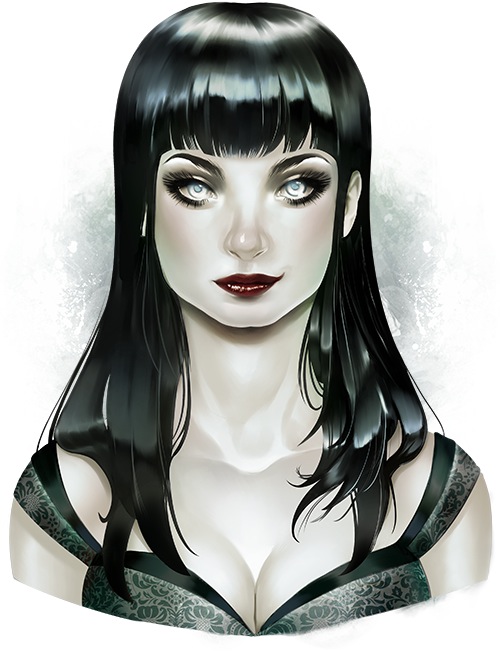 -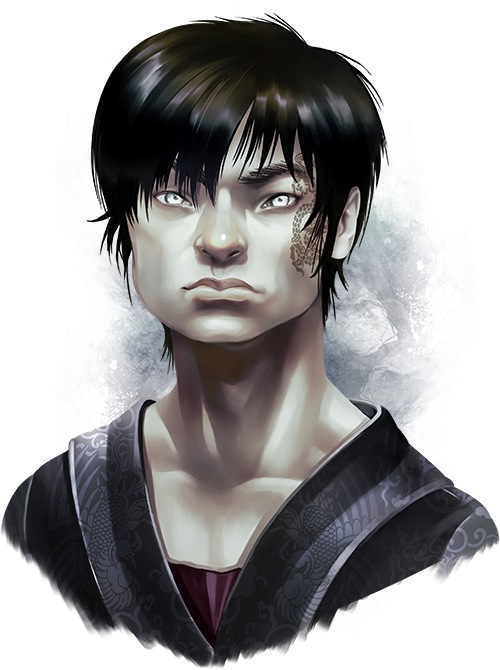 -
Drow (14/41 RP)
Fetchling (17 RP) -
-
-
Hobgoblin (9 RP) -
-
-
-
Ifrit (6 RP) -
Kobold (5 RP) -
-
-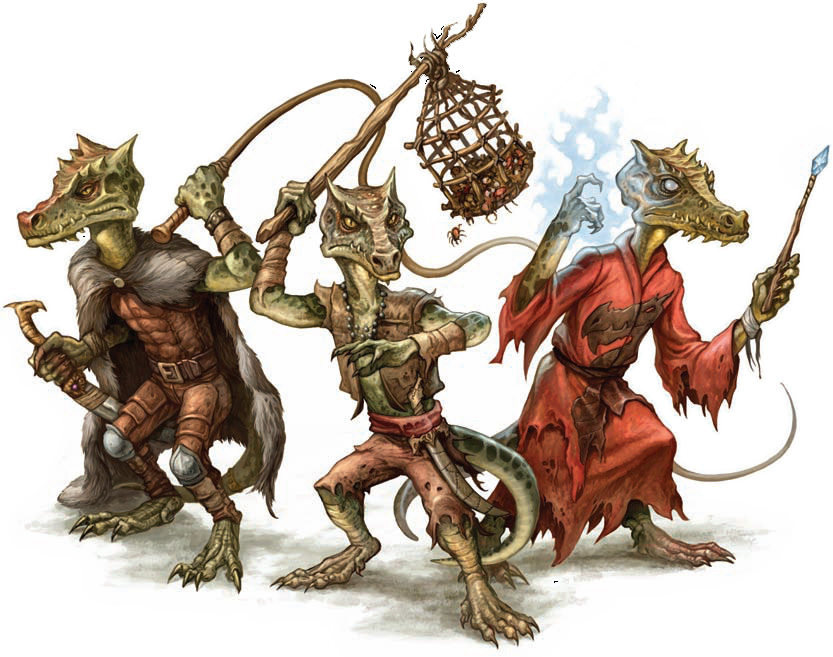 -
-
-
-
- Kobolds used to be depicted as dog-headed.
Orc (8 RP)
Oread (6 RP) -
-
Ratfolk (9 RP) -
Sylph (6 RP) -
Tengu (13 RP) -
Undine (7 RP) -
-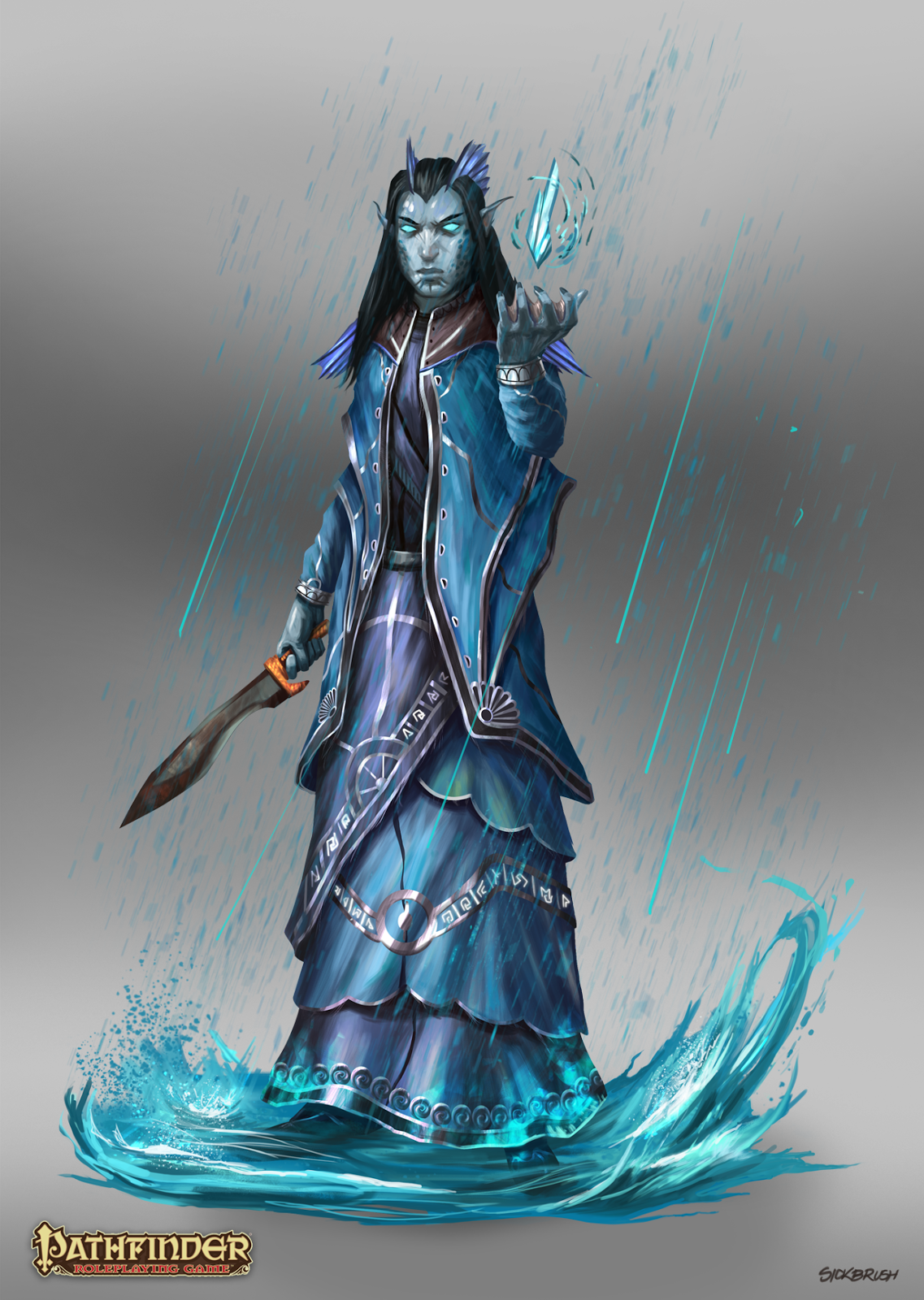 More Races - Advanced Races (11-20 RP)
______________________________________
Android (16 RP) -
Gathlain (12 RP) -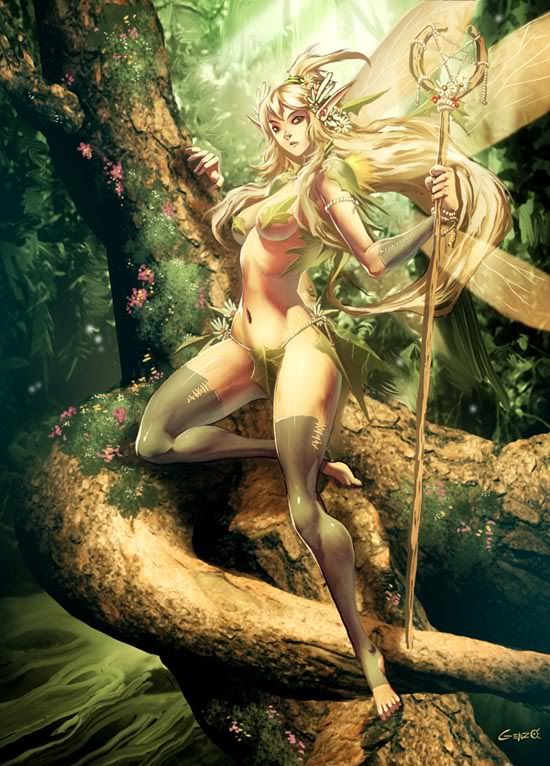 -
Ghoran (19 RP) -
-
-
Type             :: Plant
Light Dependent  :: Ghorans take 1d4 points of Constitution damage each day they go without exposure to sunlight.
ECOLOGY          :: Ghorans arose from plant life created by advanced druidic magic to be an especially hardy and adaptive food source for humans. Over the centuries, the plants evolved sentience and ambulatory bodies that mimicked the appearance of humanoids as a method to discourage their enemies from hunting them and improve their chances of survival. Their creators did not imbue them with the ability to create more of the ghorus seeds that give them life, so ghorans are fanatically protective of these seeds and consider destroying them the worst of crimes.
Note             ::
onedrive.live.com/?cid=BE45A5E…
onedrive.live.com/?id=BE45A5E3…
boards.fireden.net/tg/thread/4…
Kasatha (20 RP) -
Lashunta (11 RP) -
-
Shabti (13 RP) -
-
Syrinx (16 RP) -
- Syrinxes are humanoids native to the continent of Arcadia with the heads, wings, and feet of owls. -
Wyrwood (20 RP) -
-
-
Wyvaran (17 RP) -
-
-
More Races - Monstrous Races (21-30 RP)
_______________________________________
Centaur (28 RP)
Ogre (23 RP)
Shobhad (29 RP) -
Trox (28 RP) -
-
-
More Races - Race Points Unknown
________________________________
Aquatic Elf -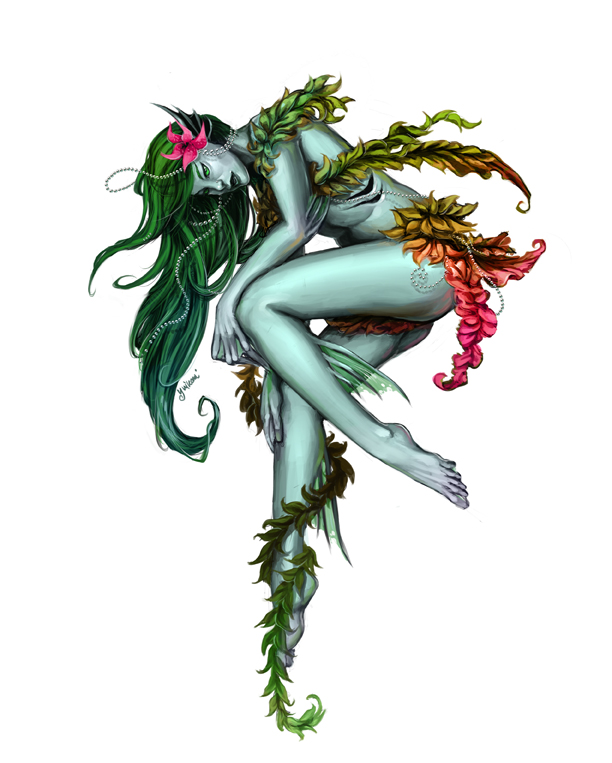 -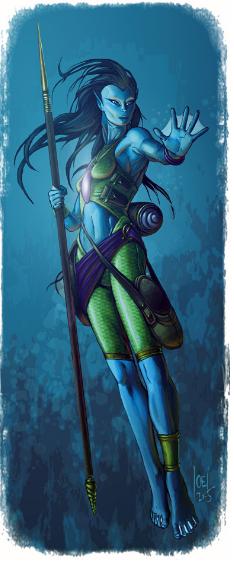 -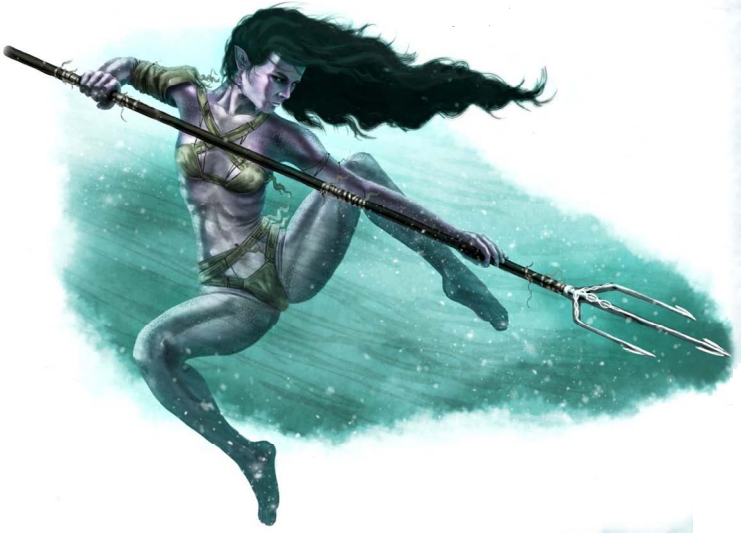 Astomoi -
-
Caligni -
Deep One Hybrid -
- -
-
Ganzi -
-
Kuru -
-
Munavri -
-
Munavris have similar physical proportions to humans, but their skin is milky white and they have lavender or pink eyes and white hair. -
Orang-Pendak -
-
mini-sasquatches -
-
Reptoid (??? RP )-
-
-
More Races - Standard Races (1-10 RP)
_____________________________________
Gnoll (6 RP) -
-
-
Lizardfolk (8 RP) -
-
-
-
-
Monkey Goblin (10 RP) -
-
-
Skinwalker (10 RP) -
-
-
-
Triaxian (10 RP) -
-
-
More Races - Very Powerful Races (31+ RP)
_________________________________________
Drider (35 RP) -
-
Gargoyle (36 RP) -
-
-
Uncommon Races
______________
Changelings -
-
Duergar (8 RP) -
-
Gillmen -
-
Grippli (6 RP) -
-
-
Kitsune -
-
- -
Merfolk
Nagaji -
-
-
Samsarans -
-
-
Strix -
Suli (16 RP) -
-
- Sulis, or suli-jann, are geniekin descended from mortal humanoids (usually humans) and jann. They possess considerable power over the elements—including the ability to enshroud their arms in acid, ice, electricity, or fire—and they are often considered blessed for their genie heritage (especially among the humans of Qadira)
Svirfneblin (24 RP) -
-
-
Vanara (8 RP) -
-
-
Vishkanya (13 RP) -
-
Vishkanyas are a race of exotic humanoids with poisonous blood. Possessed of an alien beauty, these graceful humanoids see the world through serpentine eyes of burnished gold. Their supple skin is covered with tiny scales, often of a light green, which are sometimes arrayed in patterns not unlike those of a serpent. They cannot be generalized as good or evil, but since they truly speak with forked tongues, they are content to accept the gold they're offered and leave questions of morality to others.

3rd Party Races - Adamant Entertainment

_______________________________________
Half-Ogre
Ratkin
Saurian
Anumus -
- Physical Description: Anumi, from the neck down are identical to very fit Medium-size humans. Their skin tone varies from olive to dark brown and is both flawless and hairless. Gender cues are exaggerated; females have perfect hourglass forms and males feature bulging biceps and rippling abdominals. From the neck up they are entirely bestial and extremely varied. While proportionate to a human head, the animal head can be that of just about any imaginable natural creature. Canines, felines, and avians are most common. However, bears, boars, horses, and even lizards are also well-known. Any natural beast that someone might have considered a beloved pet or companion may become an anumi. If a species type is not listed, the Gamemaster may decide to add new statistics and powers.
Boggle -
-
Entobian -
Kval -
- Sages speculate that kvals are a product of the fabric of reality itself. These scholars believe that the universe has a built-in safety mechanism for when the balance of good and evil becomes violently tipped towards evil. The world itself quickly expels the evil, excising it and the surrounding area as one might remove a cancerous tumor. The offending land then resides in a self-contained demiplane where it festers for untold ages and collapses. The kvals are part of that process, acting as agents of entropy to the evil that resides within. When the malevolence is mostly consumed, the energies that maintain this microcosm collapse and deposit the kvals into the mortal world, sometimes in great hordes. When unleashed upon this world, most kvals continue to fight the forces of evil.
Looking upon a kval, one might be convinced it is a wicked, wingless imp. It stands only about one-foot tall, has goat-like horns, bright orange cat-like eyes, and a long, spade-tipped tail. Its skin is pale blue, and its simian mouth is full of sharp teeth. It even smells of fire and brimstone. Perhaps its most alarming feature, however, is its large and disproportionate hands. This minuscule, wiry-looking creature has hands the size of a full-grown man's, with three clawed fingers and a thumb. The hands, which appear far too heavy for the creature to wield, are actually capable of grasping and using Small-sized weapons. This creature is amazingly strong for its size.
Kval voices are deep and sinister, and often carry a thick abyssal accent. They hiss loudly when scared or angry.
Mahrog -
-
Mogogol -
Muse -
Numistian -
-
- Physical Description: Numistians look similar to humans, with long, narrow noses and slightly pointed ears. However, it would be difficult to describe the height and general appearance of a numistian, as both are variable. At rest, they appear as a wrinkled, elderly individual, roughly 3 feet tall. At this height, they are fairly squat and might even be mistaken for a very short dwarf. However, they can double their height to 6 feet, or appear as any height in-between.
When they increase height, their skin stretches taught and appears smooth and youthful. At 6 feet tall, they look somewhat elven, with narrow features and long, delicate limbs. Thus, with a minor disguise, they can infiltrate nearly any mortal community — short or tall. If age is respected in the community they are in, a numistian may appear a bit shorter and older. If youth would be an asset, they can appear tall and vibrant. The numistian is a natural marketing chameleon.
However, numistians do have a few distinguishing and immutable traits. First, their pale skin has a metallic luster which can appear coppery, silvery, or even golden. Second, they have a third eye in the center of their forehead. While the two eyes in the normal position are often a cloudy blue or grey, the third eye is perfectly round, cat-like, and brilliant green. They often hide this eye with the aid of a hat, helmet, or turban.
While males have no hair on their heads, or most of their bodies, they do tend to grow long white, pale blue, or grey colored beards and mustaches, regardless of their age. Females have long hair on their heads of the same colors as the male's beards.
Numistian gender cues are entirely superficial. Males and females, from the waist down, are identically featureless. Neither gender has nipples, though females have the slight suggestion of breasts. Both genders tend to dress in clothing common to the realm that they are traveling in, though they do prefer the fanciest styles. A numistian's clothing often appears ill-fitting because of their ability to change height and girth.
Oakling -
Obitu -
Relluk -
Sea Elf -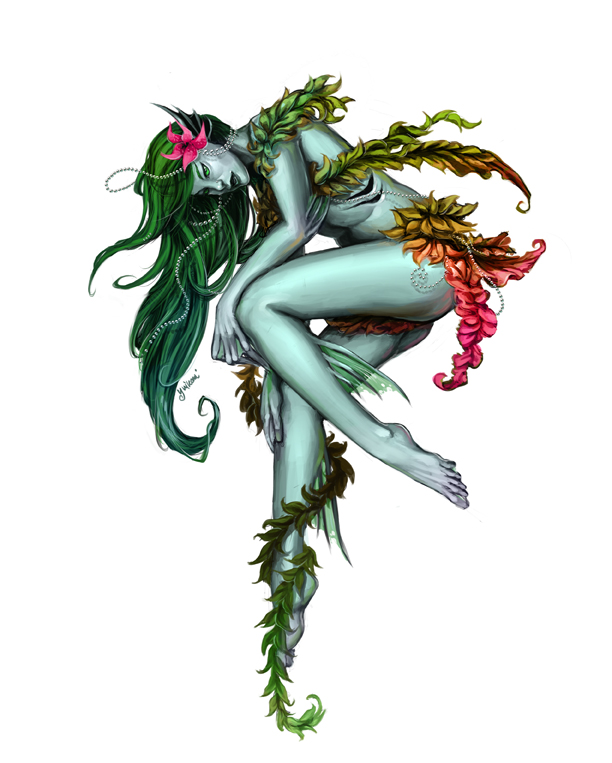 Squole
Taddol -
-
-
-
-
Xax -
Zif -
-
-
-
www.d20pfsrd.com/races/3rd-par…
- The zif are an ancient species of mollusks who first evolved in the oceans, long before any beasts roamed the land. The zif were a parasitic creature capable of attaching itself to the nervous systems of other mollusks and assuming control over the host's body.
In ages past, zifs preferred ammonites as hosts. With the ammonite forms, they built great cities. Over the eons, they built a thriving undersea civilization. They ruled their realm for ages, until a terrible and mysterious force from beyond threatened their existence. The peaceful world that the zifs created ended in a cataclysmic apocalypse of fire, ice, and lightning. The ammonites were wiped from the realm, and the zif civilization along with them. Some zif, however, retreated and survived.
A few scattered zif found refuge in the depths of the oceans, using giant squid as their hosts. This dark age lasted for many years, but eventually the zif pulled themselves together as a race and once again looked outwards.
The zif discovered through their spells and scouting that while the oceans still teemed with life, the major powers in the world were on the land. The zif decided, that in order to take part as a power in the world they would need to switch hosts to a form capable of surviving on land. After much discussion, the zif decided upon using a semi-intelligent race of semi-humanoid giant snails, the snillorg, as their new hosts. After a careful selective breeding program of their hosts, the zif once again burst into the world to reclaim their birthright as a major power.
Physical Description: Zifs as they are today are known by their snillorg. These odd creatures have all that one would expect from a semi-humanoid giant snail. Standing about 5 feet tall, they glide along on one muscular foot. This motion is powered by succeeding waves of muscular contraction which move down the ventral of the foot. A small, flat shell known as an operculum rests on top of this foot. They have a long, thin body with arms that are almost skeletal in width. These arms end in equally long and thin three-fingered hands. A larger four-foot diameter spiraled shell protrudes from their backs, much like a backpack. Their heads extend practically neckless from their torso and have wide and flat mouths filled with smooth, grinding teeth. Two bulbous antennas protrude from where their nose should be. Their heads are capped with two long eye stalks. Zif eyes are simple black orbs. The most remarkable aspect of the zif's body is that it is entirely retractable, and fits snugly into the shell that they wear on their backs. When retracted into their shell, the foot shell fits neatly over the main shell's opening providing maximum protection.
Zifs speak in gurgling voices and smell a bit musky, but not as terribly unpleasant as one might expect. Their yellowish brown skin is particularly slimy as it exudes purplish mucus that aids in movement and maintains the elasticity of their skin. Their shells vary in color and pattern, but are typically black, white, pink, brown, or yellow. Unlike the zif's previous forms, the giant snail form is primarily terrestrial, and lacks the biology necessary for prolonged underwater life.
Wulfkin -
Jonagites -
Half-Faerie Dragons
High Goblin - High goblins are not a unique race. They are a breed of goblins that typically lead goblin tribes. High goblins appear the same as other goblins but typically are the leaders of goblin tribes. These veracious eaters win the respect of goblins by noticing food more often and being the last to retreat from danger.
Reapers -
- Reapers are built similarly to humans, though they tend to stand slightly taller and leaner. Their skin is paler, and their features slightly more angular, with hair that is usually long and dark. Reapers often wear elaborate funereal masks reminiscent of those worn by psychopomps, and the eyes that gaze out of the eyeholes of those masks are often of a color rare or unseen in humans, such as silver, pale blue, or dark purple.
Seedling -
Seedlings stand about 5-5 ½ feet tall. Though slender, they are heavier than they appear, weighing an average of 130-160 lbs. Switches, slender and supple twig-like structures with leaves or nettles attached, pass for seedling hair. During spring, small flowers, cones, or berries appear among the switches, adding texture and color to an otherwise grey-green mane. These fade away by winter, although the leaves and nettles remain green year round. Their skin is thick and bark-like, varying in color and texture based on the dominant tree in their home wood. Adult seedlings' appearance is further enhanced by the ritual scarification received during their rite of passage, which designates clan membership. These scars are always on the face and neck and are dyed using a serum prepared specifically for this purpose. Seedling eye colors are normally a shade of the individual's skin color, with lighter-skinned seedlings having darker eyes, and darker-skinned seedlings having lighter ones. Seedlings appear androgynous to untrained non-seedlings, but they can recognize gender among themselves through the flowers and berries in their switches. All other such gender-defining characteristics are internal.
Umbral Kobolds
Ursine
Darakhul -
- Darakhul arise from members of other races who fall to ghoul fever, but darakhul PCs can start play directly as darakhul. Any bonuses, penalties, and abilities of the previous race are gone; only memories, skills, and cosmetic features remain. -
Dragonkin
Gearforged
Lemurfolk -
- These small, intelligent, squirrel-like humanoids live in secret primitive societies deep in the jungles of the world. They are omnivorous, subsisting on fruits, roots, insects, larvae, eggs stolen from treetop nests, and birds and small mammals they bring down with their blowguns. They craft most of what they need from available materials in the deep jungle but sometimes barter with more advanced creatures for metal and crafted items. Lemurfolk are nocturnal but can function normally during daytime hours. They can live 80 years, their fur graying with age. Lemurfolk stand about three feet tall and weigh about 35 lbs.
Minotaur
Nkosi - A leonine race, the nkosi appear to be bestial humans with cat's eyes and the fangs and fur of a lion. Most grow their hair long, braiding colorful beads into their locks to mark important events in their lives. Though comfortable in the wilds, nkosi can adapt to any environment. In combat, they favor curved blades, wielded in a brutal fighting style in concert with snapping lunges using their sharp teeth.
Tosculi (11 RP) -
-
- The insectoid tosculi are diverse, verminous creatures that seek to overrun anything in their path. Tosculi usually fall into one of three primary roles: drones, warriors, and queens. Tosculi drones are sterile and asexual and queens are quite rare— there is only one queen per hive-city, although there are many hives scattered throughout the forgotten parts of the world. Occasionally, a tosculi wishes to escape the wretched society into which it is born.
Bloodborn
Monstorin
Abirai
Lizardfolk
Skindancers
Svartalfar -
Dragon (Taninim)
Hengeyokai - Wolfweres -
Ironborn -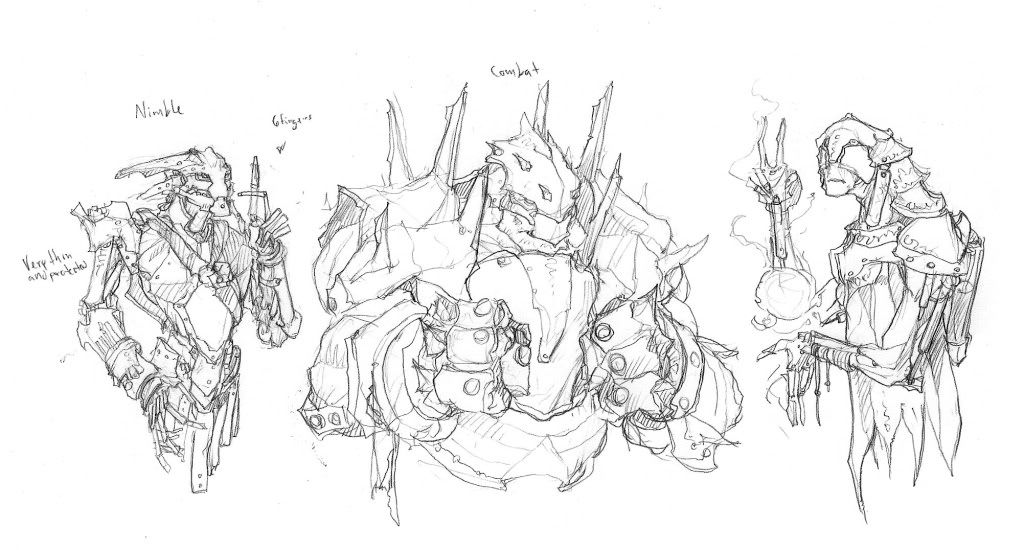 Jotun
Kappa
Tengu
Yaksha
Asterion
Gnolls -
Lapith -
-
- Lapith are bipedal humanoids with the innate ability to assume a quadrupedal form very similar to a centaur. They are the result of arcane experimentation by centaur and elf sorcerers, who used powerful magics to blend the power of centaurs with the adaptability of humans and elves.
Piper
Cloven
Ponykind
Jötunfolk
The Automata -
-
-
Awakened Gargoyle
Briarborn -
Tawaki -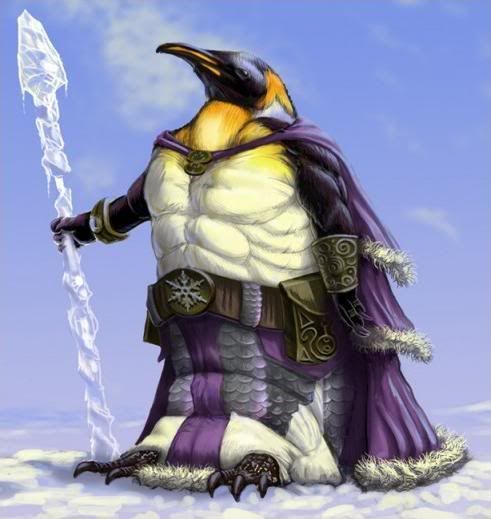 -
Physical Description:
Tawaki are short and streamlined, standing about three feet tall. Their bodies are covered with sleek, black feathers. Their chest, stomach, face, and the undersides of their arms are white insead, but maintain the same sleek feathered look. Their faces are tipped in a small, reddish beak. Tawaki possess a pair of yellow streaks above their black, beady eyes, along the line between black and white feathers. On males, these yellow streaks form large paired crests of feathers that extend back past the top of their head. Tawaki bodies are sleek and bullet-shaped, with winglike arms that split into feathered fingers at the end. Their legs are short and bony, ending in webbed feet. Tawaki usually weigh between 25 and 30 pounds. Tawaki reach maturity at 20 and can live up to 150 years old.
Xixchil or Thri-kreen -  -  - 


notes:
 -  -  -  -